SALT OF THE EARTH'S SEAWALL CONSTRUCTION AND REPAIR
Salt of the Earth is a full-service marine contractor with decades of experience building seawalls, landscaping, and excavation. We design, permit, construct and landscape, offering customized turnkey services to every job.
We'll turn your waterfront vision into reality with the knowledge and experience to support any marine construction project from start to finish — always executed with the utmost professionalism and quality. Upon completion of your project, your property will be transformed to a water's edge retreat.
Westchester NY and Connecticut's largest marine contractor, Salt of the Earth offers a complete line of waterfront structures and dredging services which can be seen throughout the coast. Our success is attributed to our commitment to quality workmanship and unsurpassed customer service.
Seawall Repair
We specialize in superior seawall construction, using only the industry's leading products. Construction of a seawall requires quality materials and advanced technology in order to prevent erosion and to withstand strong winds and high waves.
A seawall, also known as a bulkhead or retaining wall, keeps the water from eroding the soil back into the water. Each seawall project has its own set of unique requirements. The stability of any seawall is dependent upon variables such as wall height, sheet pile length and strength, wale system, backfill, foundation soil and tide.
We use the highest performance materials with years of warranty. Our services warranty guarantees against rust, rot, corrosion, falling prey to marine borers, or UV damage from the sun.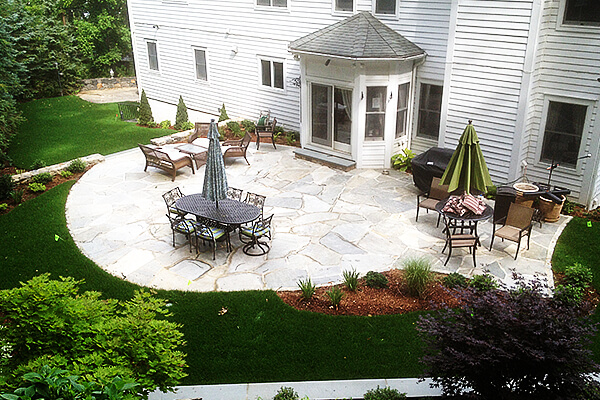 Landscaping Services
With over a decade of experience in all facets of landscape design, installation and maintenance and an intense focus on exceeding customer's expectations, Salt of the Earth prides itself on its creativity and "do it right, do it once" approach. Our landscaping services include, but are not limited to:
Retaining walls
Patios
Drainage
Topsoil/grading
Plantings
Our passion is to go beyond the usual and expected, to create personalized outdoor living spaces for our clients. Our team has grown to understand and appreciate the importance of detail. All these factors make us the leading landscaping contractors in Westchester, NY, all the way to Connecticut.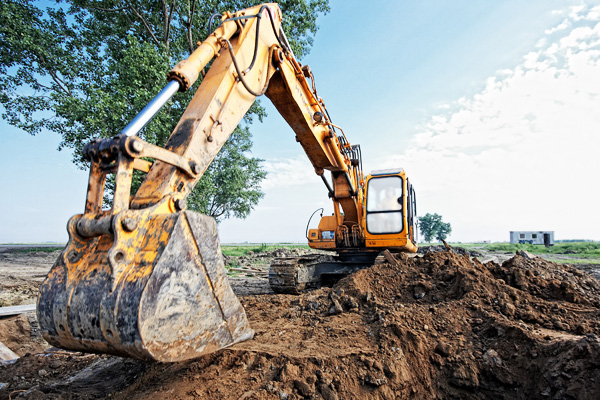 Excavation Services
Salt of the Earth, Inc. is also fully licensed to perform excavation projects. We have been serving the Westchester, NY, and Connecticut area for decades. Our excavation services include.
New home site excavations
Grading and releveling
Land clearing
Trenching
Rock-breaking
Grading
Salt of the Earth is a competent, dependable company for sea walls, patios, retaining walls and other structures made from stone and concrete. I have worked with the company for more than 10 years for both large and small jobs, all of which were done on time for a fair price. The owner is extremely knowledgeable and "hands-on" with each job which ensures excellent results. I strongly recommend Salt of the Earth based on extensive experience working with the company.
-Joseph Carney
"Decent, dependable and unpretentious… those of great worth and reliability" These are the words on the Company's website and I can't imagine a better description of Mike and his crew. Honest, Good people who work hard and really do get the job done. We have had a large complex project with many different crews from different trades. Mike has set a tone of cooperation, reasonableness and smart work across the entire site…not just his scope. Environmentally knowledgeable and sensitive while practical. Don't be surprised if Mike and his crew become trusted friends during your work together. Truly good people who produce amazing results!
-Bryan Martin
What is a Seawall?
A seawall is a marine structure, also often referred to as an embankment, that defends a waterfront property's shoreline from erosion and potential flooding. It's also a type of coastal defense solution that helps protect the land (your property) from the impact of the "sea" or wave action from the water.
What Does a Seawall Look Like?
Seawalls come in a variety of shapes and sizes. And they can be constructed from various materials such as performance vinyl and composite sheet piling, stone (rip rap), concrete, or specialty treated wood. Most seawalls have a vertical or sloping structure and can be smooth, step-faced or curved-faced. But they are all marine structures built to protect the shoreline from the water.
What is the stability of seawalls?
The stability of a seawall is dependent on a variety of variables such as wall height, sheet pile length and strength, wale system, backfill, foundation soil and tide. And since each seawall project has its own unique set of requirements, Salt of The Earth builds each seawall using top-quality products and creates a design plan to meet each job's unique challenges.
What is the Purpose of a Seawall?
A seawall helps to protect a waterfront property from various types of damage that the water can cause to the land. Various jobs seawalls perform include:
Helping to defend against erosion.
Serving as a barrier to protect against potential flooding and minimize the potential damage caused by large heavy waves from storms and hurricanes.
Protecting waterfront structures from wave action and corrosion.
What is the Main Drawback of a Seawall?
Seawalls require regular inspections and maintenance. If left unchecked for an extended period of time, seawalls could require extensive repairs and/or eventually fail leading to extensive and expensive property damage.
Do I Need a Seawall?
Most structures built close to a body of water could benefit from a seawall. If water is encroaching on your land or structures or it is causing damage to your property, a seawall could help minimize or even prevent further damage by creating a protective barrier between your property and the water.
What are the seawall regulations for my area?
To determine if any statutes or regulations limit the construction of a seawall, you'll need to visit your town or city's website. Some government sites may clearly spell this out, whereas others may require a phone call.
Permitting aims to ensure that seawalls are built safely, not only for your family but also for your neighbors and area wildlife. Some areas will require additional permitting for a local environmental agency.
Which materials are best suited for my area?
Seawalls can be built from a multitude of materials. If your town or city requires particular permits, they may also limit what materials can be used. Concrete is one of the most commonly used materials.
Wood and steel can also be used in some places, as can fiberglass composite and even sandbags. One popular material is vinyl sheet pile. Durable and strong, vinyl seawalls effectively fight against erosion and flooding.